Our Divine Father does not interfere in our lives. He gives us the freedom to find our way. It is with great love that we are given the ability to find the path to Him. However, how can you know whether there is a purpose in this life for you?
God's purpose for us is a Divine paradox that is difficult to understand. How can we have freedom of thought and action yet fall into His plan?
Even in science, we see cases where two seemingly irreconcilable outcomes can coexist without contradiction. For instance, quantum entanglement speaks of particles light-years apart working in tandem. They operate in unison despite being farther apart than ever able to communicate.
The more science learns about the universe, the more we can see that God's power is unlimited. This points to an existence where our loving Father has set us free to find Him so that we may learn and appreciate His Nature.
Does God Have a Purpose for You?
People often say that life has the meaning that you give it. If something good or bad happens, you can choose how to interpret it. This is empowering for us as individuals. It allows us to deal with the hardships of life without falling into the abyss of despair.
However, we have to search beyond our struggles to gain a greater understanding of God's plan. Thinking about your life in conjunction with God's purpose for you can offer clarity. The Bible is a great place to find hints as to His purpose for us. It is a road map with stories that we can interpret by tapping into the Holy Spirit.
3 Places in the Bible Where Your Purpose Is Revealed
You may be familiar with the saying: "Give a man a fish and you will feed him for a day. Teach a man to fish and you will feed him for a lifetime." While not a Biblical phrase, it gives us a hint as to the allegorical nature of the Holy Scriptures.
People often wonder why God does not simply reveal His plan to us. The reason is similar to that of a parent that teaches their child the importance of diligent and righteous work. Those that are gifted unlimited sustenance don't appreciate the wonders of the world because they do not toil for them.
Let's look at three passages where you can find hints as to God's purpose for you.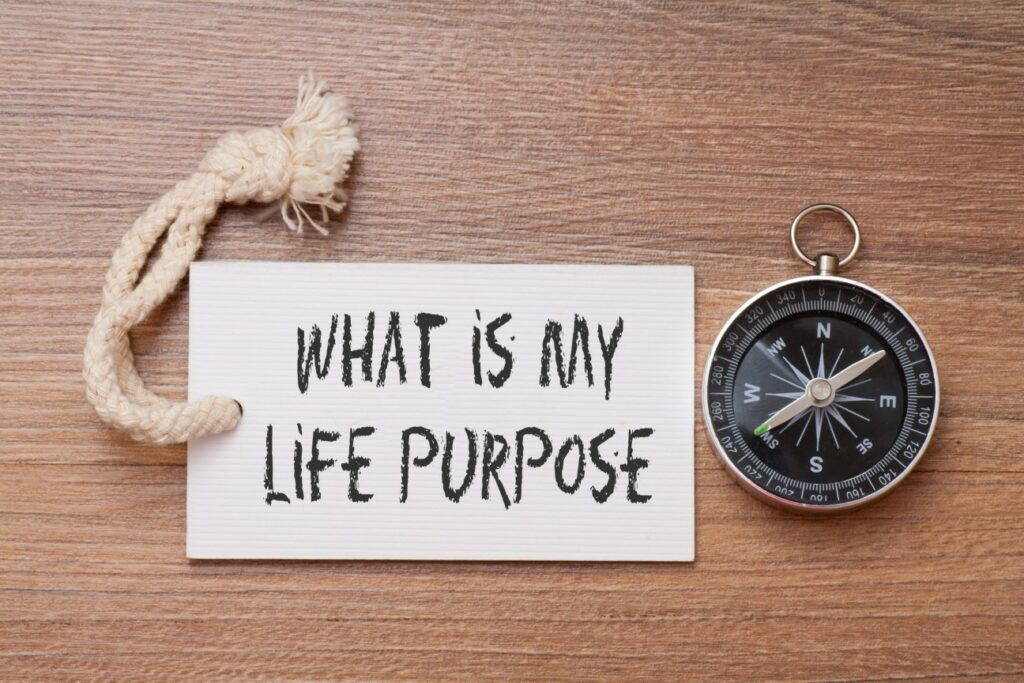 Ecclesiastes 3:1
There is a time for everything and a season for every activity under the heavens.
Not everyone is open to understanding God's purpose at all times. As imperfect beings, we often go through much of life reacting to our environment. Only when we open our hearts up to our heavenly Father can we begin to see our path become lit in the dark of night.
This means that even if you cannot comprehend it, you have a purpose to fulfill in the Divine plan. By opening yourself up to the Holy Spirit, this will become evident when the time comes.
Romans 8:28
And we know that in all things God works for the good of those who love him, who have been called according to his purpose.
By serving God, purpose is given to our existence and we are one step closer to joining Him in eternity. Therefore, no matter the path you take in life, align yourself with what is righteous and you will automatically be at one with God's purpose. There are many roads to salvation insofar as you put yourself in His service.
Rev. 21 Verses 1:4
He will dwell with them, and they shall be his people, and God himself will be with them; he will wipe away every tear from their eyes, and death shall be no more, neither shall there be mourning nor crying nor pain anymore, for the former things have passed away.
God's ultimate purpose for mankind is to abolish pain and suffering from their hearts. We cannot know the nature of the afterlife but through His love. The promise of a New Heaven and a New Earth exists throughout the Bible. Nowhere is it more potent and clear than in Revelation.
Our purpose is to do battle with evil, not with swords and spears but with the goodness of our hearts. By putting on the Armor of God, our ability to withstand any hardship will bring us close to Him. The Heavenly purpose for you and your family is that which leads you to His Kingdom.
A Prayer to Help You Navigate the Road to God's Purpose
God, please let the Holy Spirit light my way to Your Kingdom. Give me the strength to look past my Earthly desires and find You through my service to my family and my fellow man. Despite the times that I may fall, I ask You to help me muster the faith to rise every time.
With every misstep, give me the strength to correct my path. I accept all responsibility for my life and I wish to be with You with all my heart in Your Eternal Kingdom. Amen.