Death and illness are two of the most challenging things a person can experience. Feeling sorry, scared, and anxious is natural when someone is diagnosed with a life-threatening illness.
Likewise, knowing how to cope with sadness and loss can be challenging when someone dies. We might not always understand why, but we know that God has a plan and trust that He will work everything out for good. (Romans 8:28)
What can we do as Christians? Besides offering material wealth, we can go on our knees for them. Prayer is a way of showing our love for them. It is an act of faith, believing that God will heal them. And it is a sign of hope that we believe the sick will improve.
God is the great physician and consoler, and we know He can do anything. We also know that sometimes it is His will to heal us here on earth, and sometimes it is His will to heal us in heaven. Either way, we know that He hears our prayers and knows what is best for us.
Do we need to lament for others?

There are many reasons why lament is an integral part of the human experience. Lament allows us to process and express our deep sorrow and grief. It can be a cathartic release that helps us come to terms with our loss. In some cases, it can even help us to find closure. It can help bring people together in a shared experience of loss and grief.
If you are grieving the loss of a loved one, know that God is with you. He knows your pain, and He wants to comfort you. Turn to Him in prayer, and ask Him to help you through this difficult time. He will give you the strength and comfort that you need. Trust in Him, and lean on Him for support.
God's assurance of shoulder to lean on
"I am with you, so don't be afraid. I am your Father; do not be disheartened. I'll support you and make you stronger. With my triumphant right hand, I will support you.." – Isaiah 41:10
"I won't be afraid of anything even though I pass through the deepest valley because You are with me; Your rod and Your staff uplift me." – Psalm 23:
Matthew 11:28: "All of you who are tired and worried, approach me so that I will provide you rest.
These verses remind us that God is always with us, even in our darkest hours. He is the Father of compassion and will comfort us during tough times. This promise of God's presence and support can help Christians maintain their faith and hope, even during loss or adversity.
In turn, we should offer that same comfort to others. This is how we grow closer to Christ. We are following His example by reaching out and helping those around us.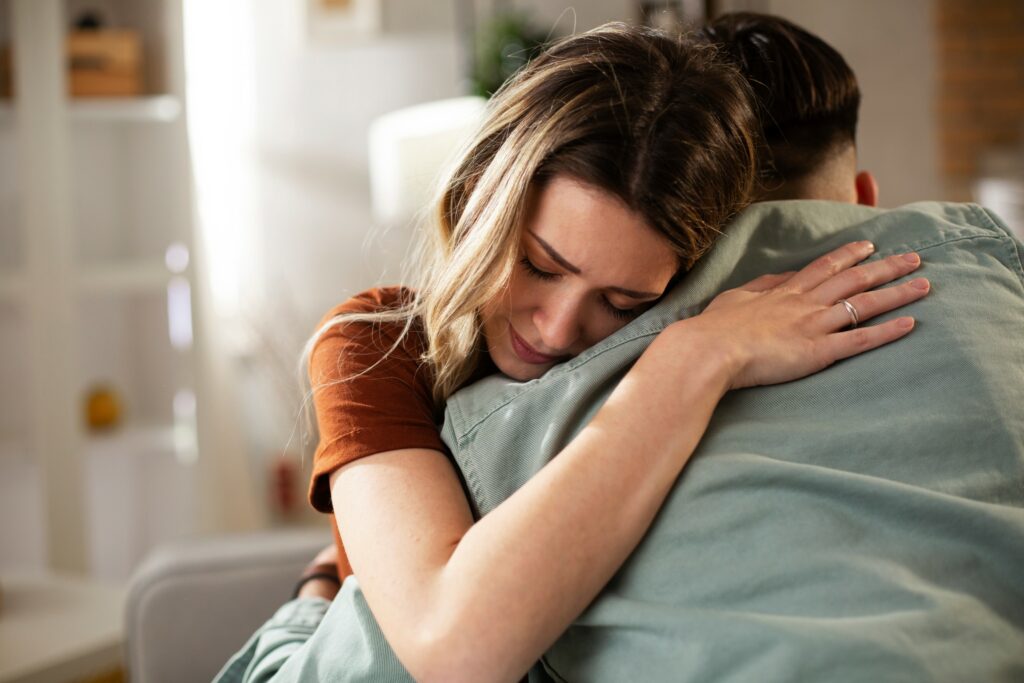 In due time all will be well
"Every tear will be removed from your eyes, and there won't be any more sadness, sobbing, agony, or death because all previous things have already passed away." – Revelation. 21:4.
Romans. 8:38–39 "Because I am sure that nothing in all of creation—not even death, not even life, not even angels or demons, not even the present or the future, nor even any powers—not even height or depth—will be able to take away from us God's love as it is in Christ Jesus our Lord."
These verses describe the hope and love that Christians have in Christ. It tells us that one day, all the pain and suffering we experience will end. Christ himself will wipe away our tears and make all things new. This promise of healing and restoration can bring us peace amid our grief. We have hope for a future free from death, mourning, and crying in Christ.
This is a beautiful picture of the hope and healing we can find in Christ. When we put our faith in Him, we know He will comfort us in our times of sorrow and grief. He is the ultimate source of healing and hope.
If you seek comfort during illness or grief, here are some beautiful prayers that may help you find peace. Remember, the power of prayer is revealed when we speak it.
A stirring prayer for getting peace
John 14:27: "I give you my peace, which I leave with you. I do not offer to you in the manner of the world. Keep your minds from wandering, and do not be terrified.."
"Lord, hear our prayer. We come before you with heavy hearts today. Our loved one is sick, and we are feeling so helpless. But we know you are the Great Physician, and nothing is impossible for you.
We are feeling weary and burdened, and we need Your rest. Please give us Your Peace that surpasses all understanding. Help us trust in You with all our hearts, and lean not on our knowledge. In all our ways, help us acknowledge You so that You can make our paths straight.
We know that healing comes from You, and we ask that you use your healing touch on those who are sick. We also know that prayer can heal the sick, so we pray for Your power to be at work in the lives of those who are ill. Thank You for being a God of compassion and comfort. Thank You for never leaving or forsaking us. We praise You and give You all the glory. In Jesus' name, Amen.
Prayer for healing

Healing is from the Lord. (Psalm 107:20). A faithful prayer can heal the sick. (James 5:15)
"Heavenly Father, we come to you in our time of need. We are grieving the loss/ sickness of a beloved family member or friend. Our hearts are heavy with sadness, and we feel so alone. But we know that you are always with us, even in the darkest times.
We ask that you would heal our loved ones and restore them to health. Give us strength and courage as we wait and hope for their recovery.
We also pray for those who are grieving. May they find comfort in you as they walk through this difficult time. Thank you for being a solid rock for us to stand on during these trying times. In Jesus' name, Amen.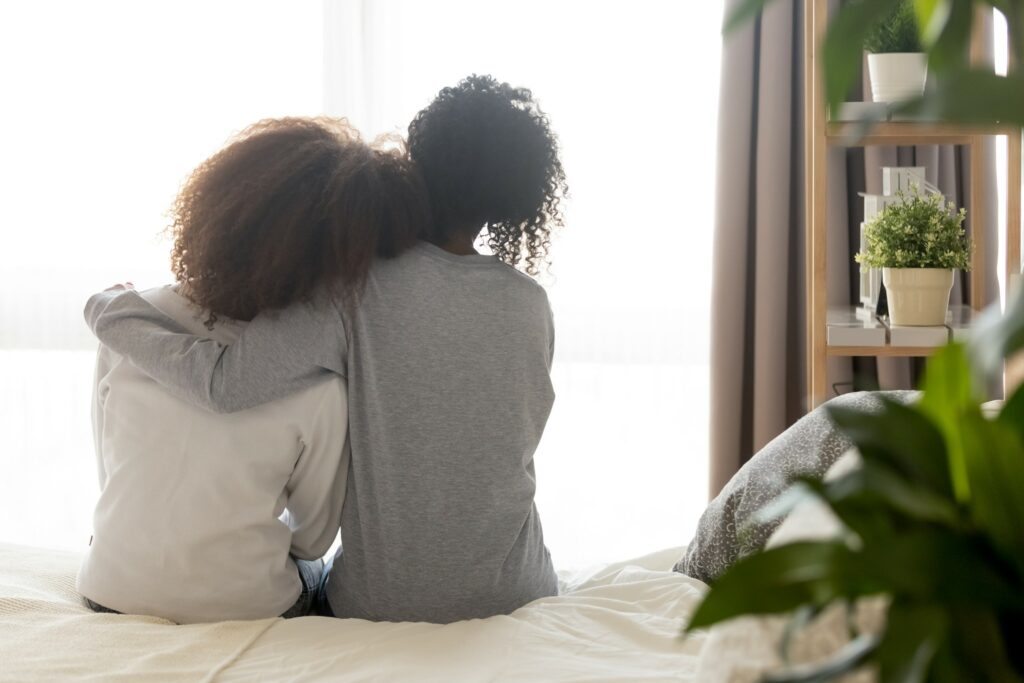 Prayer for hope and comfort
Lamentations 3:22-23: "Because of the Lord's great love, we are not consumed, for his compassions never fail. They are new every morning; great is your faithfulness."
Dear Heavenly Father, we come to You today with heavy hearts. Our hearts ache for all those who are sick and suffering. We know You are the Great Physician, and we pray for Your healing touch. We ask that You would comfort those who are grieving the loss of loved ones. May they feel Your loving presence holding them close.
We also pray for wisdom for the medical professionals working tirelessly to care for the ill. Give them strength and compassion as they care for their patients. We thank You for your selfless service.
Lord, in this time of uncertainty, we cling to hope. I hope that Your love will see us through this dark time. That Your light will lead us to your peace. Thank you that You are our ever-present help in times of trouble. We love You and praise Your Holy Name. Amen.
A prayer for forgiveness
Dear Heavenly Father, We thank you today with humble hearts for your many blessings. We also come to you with heavy hearts, asking for your forgiveness and healing. We know that we are not perfect and have made mistakes, but we ask that you would look upon us with favor during this time of need. We are sick and grieving, and we need your help.
We thank you for your Son, Jesus Christ, who died on the cross for our sins. We believe that through His blood, we are forgiven and made whole. We ask that you would send your Holy Spirit to comfort us and heal our bodies, minds, and spirits. We surrender ourselves to your will and give you all the glory. In Jesus' name, Amen.